As our former scenes topic was a bit messy due to the impressive amount of material at our disposal, I've decided to restart with scenes dedicated topics mentioning the country which will give some order and will help people to decide where their next journey will take place
Often the best scenes are found on national websites without any translation in English which complicates their diffusion.
Speaking French, with the help of many riders including Fouguet especially I'll try to list here several interesting scenes to help you make your French flying journeys looking far better, for free.
As the goal is to help non French speaking people, I'll then type down in English only.
The goal of the poll is to give an easy way for you to leave a feedback about the scene which will help people about deciding to install or not the scene.Of course all written feedback is appreciate. So don't be shy and post below. Speaking about not being shy, all new entries for other scene you might like a lot is more than welcome.
But let's go back to the scene of today: Gap Tallard (LFNA)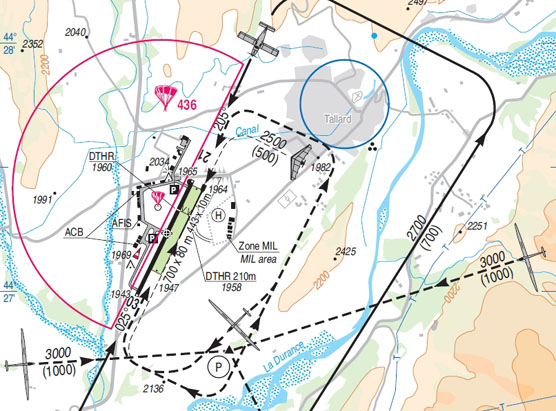 I start today with a scene for
Gap-Tallard (LFNA)
, in the French Alps which can be found on
www.vf-air.com
.
BEFORE
, with the defaut FS2004 texture...
AFTER
, once the scene has been installed
You can download the base (and necessary) kit
here
Now that we have an airport to take out from, we need some landscape. Thanks to
FlightSim Alpes du Sud
, I've found
PRAM scene
. PRAM for "Projet Rhône Alpes Méditerranée". The scenes cover a great area including the Serre-Ponçon's lake.
You have a full descriptive
here
, and you can download it
HERE
If you see blank rectangles appear, you need to download and install (copy the files in your Texture directory):
Try them following the order given here. Maybe the first archive will save you as often you have already downloaded the rest with other scenes.
My mark is
4/6
as the installation can be messy without these former indications. After all the work done on the scene, a few more time on the install kit would have been appreciated. Anyway the scene is awesome !