semi-god

Posts: 27412
Joined: Tue 03 Dec, 2002 10:31
Steam ID: chevalierbayard
PSN ID: ChevalierBayard
Xbox Live ID: ChevalierBayard
twitter ID: ChevalierBayard
Location: Winonist cyber-archbishopric
Contact:
Read the full review by Jérémie on G2unit,
HERE
and discuss here about Alexandre Aja's last movie
---
marquess

Posts: 2993
Joined: Tue 19 Aug, 2003 20:26
Location: Locked inside a suitcase
Contact:
It promises funny gore, sexy shots and some tension, the contract is more or less fulfilled.
There is a lot of funny gore, but there could be more
, there is some sexy shots, but there could be more
, and there was no tension at all because of a total absence of empathy with the characters
There is even poetry (was it in the contract ?)
It is OK, I smiled while watching it, but didn t went for the big laugh or the big thrill; it is well shot, but I was expecting more (yes, I know, I already said it)
OK. I have another problem, I don t get the hype about Alexandre Aja. I ll have to look the Hill has Eyes again, I think now I watched it too quickly for I found it good but not that good (and hated the ending) I liked Haute Tension. But movie after movie I have the same feeling about this director : he is a kind of good pupil, by that I mean the teacher's pet (I don t know who s the teacher anyway
). So everything is smooth and clean, where it should be and what it should be. He delivers a good amount of gore, as it is what is expected from him in this movie, but I have the feeling he has no pleasure delivering it, he just delivers. Show us how good and obedient he is for the teacher's (gore fans ?) demands. So it is never crazy, never tense, never really original, not personnal. I cannot really explain that feeling, or is it that I expect too much ?
Saw it in 2D, no idea about the 3D being good or not.
I put a 3.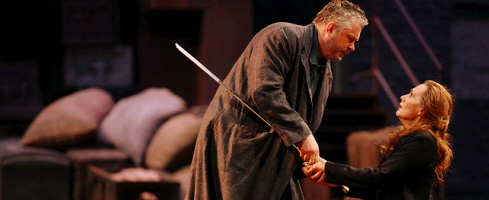 ---
---
Who is online
Users browsing this forum: No registered users and 1 guest